Can a Chiropractor Help After a Sports Injury?
Can a Chiropractor Help After a Sports Injury?
Written By Russo Chiropractic on April 3, 2020
---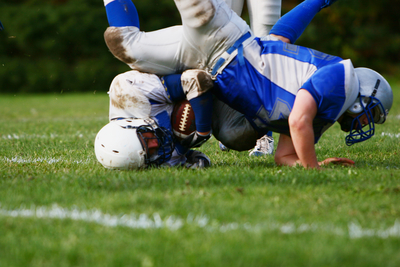 Recreation and sports-related injuries affect nearly 8.6 million individuals each year, and many people – professionals included – are turning to chiropractic for sports injuries. Sports injury treatment has come a long way in the past few years, with more people turning to alternative methods of injury treatment and sports maintenance to help in not only injury prevention but with performance enhancement overall.
Chiropractic for Sports Injuries
While many individuals still seek out the professional opinion of a traditional medical doctor as a part of their sports injury treatment, research has shown that nearly 90% of all world-class athletes now routinely seek out Chiropractic care for their injuries.
Some of the most common sports injuries that a Doctor of Chiropractic treat include:
Ankle injuries
Back pain
Bone fractures
Dislocations
Headaches
Knee injuries
Shin splints
Shoulder pain/injuries
Sprains
Strains
When it comes to injuries such as these, a Doctor of Chiropractic will seek out the cause of your pain and treat it with a variety of practices to fix the problem, not simply mask the issue with the use of pain medications. However, should they find that your condition is more severe and needs an in-depth solution, they will suggest you seek out a medical specialist to get down to the root of the problem.
Common Sports Injury Treatment Options
Once Dr. Fred Russo has had a chance to review your case and talk about your previous medical history, they will start to devise an individualized sports injury treatment plan. This plan will likely include a combination of manual manipulation of the spine, massage therapy and physical therapy. Combining these different treatment methods help not only to stretch and relax the points of your body that are causing pressure to nearby nerves but also help build up and strengthen weak areas to help you come back better than ever following your initial sports injury.
Chiropractic Sports Injury Treatment with Russo Chiropractic
While sports injuries are considered rather common, they shouldn't be taken lightly. Chiropractic for sports injuries is an outstanding option for those seeking an alternative treatment method. The team at Russo Chiropractic are very familiar with sports injury treatment options and are ready to get your healing process started.
Have you or your child recently suffered from a sports-related injury? Contact our office today to schedule a consultation and get your sports injury treatment started now.

Posted In: Chiropractic Sports Injury Treatment Sports Injury