Physical Therapy Before and After Knee Replacement for a Better Outcome
Physical Therapy Before and After Knee Replacement for a Better Outcome
Written By Russo Chiropractic on June 17, 2020
---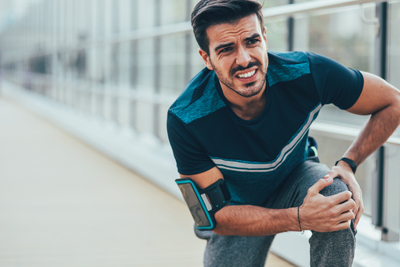 The prospect of recovering from knee replacement surgery can be overwhelming. Fortunately, recent studies have shown that receiving physical therapy before and after knee replacement provided better outcomes, in allowing patients to achieve their goals weeks earlier than expected.
The key to getting the best results from your pre and post-op physical therapy is finding the right rehab center to guide you back to full health, by understanding your personal goals for recovery.
Prepare for Your Knee Surgery with Strength Exercise
Don't wait until after your surgery to improve your overall wellness. Prepare for your knee surgery with targeted exercises that build your upper body, core, and hip strength to prevent additional injury after your surgery.
Strength training exercises can help your healthy leg prepare for using crutches so that you can heal properly. Many other preparation strategies can help make the postoperative transition seamless, such as:
Getting in shape now - Pre-hab
Adapting your lifestyle to your post surgical environment
Get instruction on crutch use/performance before surgery
In addition to getting your body ready for recovery, being prepared physically will give you the confidence to take control of your recovery process.
Physical Therapy to Recover from Knee Replacement
After your surgery, it is vital to undergo physical therapy to recover from knee replacement surgery. The most important part of this process is to listen to your body and give yourself time to recover.
Within hours of waking from your surgery, you will begin physical therapy. These early sessions will help you to perfect the proper techniques to get out of bed without aggravating your knee. In these early stages, Pre-hab work WILL make this transition easier.
Russo Chiropractic Can Help with Post-Surgical Rehab
During your recovery, having an experienced doctor can make all the difference. Russo Chiropractic can help with post-surgical rehab with a timeline that will fit your goals for a full recovery.
Dr. Russo's 28 years of experience in Tallahassee post-surgical rehabilitation combines heat, ice, and laser therapies with soft-tissue stretches to restore and improve strength and flexibility. Our team will create a care plan for combining our fitness and exercise programs with at-home exercises and stretches.
Don't wait until after your knee replacement surgery to learn more about your physical therapy options. Contact Russo Chiropractic at (840) 422-2225 to schedule a consultation for post-surgical rehab.

Posted In: Chiropractic Post-Surgical Rehab Knee Replacement